Free Sites Porn Sites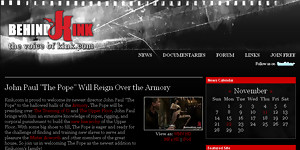 Review date: 24-Nov-2010
Behind Kink is "the voice of Kink.com". In case you didn't know, Kink.com is a network of fetish sites that give you some of the most intense and hardcore BDSM you've ever seen. Behind Kink will keep you informed on everything that is happening in the network and even give you some fun news about fe...
Review date: 25-Nov-2010
Kink.com is a leading network of porn when it comes to BDSM and fetish sex. Now, you can get a tasty sample of all that this network has to offer at their site Free-Hardcore.com. You will find updates from sites like The Upper Floor, Divine Bitches, Everything Butt, Public Disgrace, and more. Just b...